Wolverton Car & Tyre Services – Car Servicing
BOOK ONLINE 24/7 – even when we're closed!
Want to book a service and it's late in the evening? Don't worry, you can use our online booking tool. Simply enter your vrm and you can get an instant price for a MOT, Service, or common repairs, specifically for your car.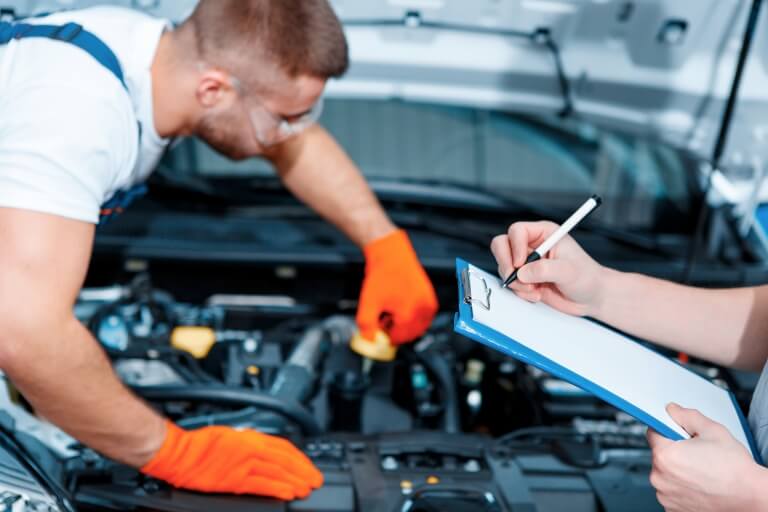 Is your car due for a service? Maybe you just need someone who can make sure that your car is in the best possible condition before your MOT is due. Either way, we can do all of this and more and at a price you know you can afford.
When you get in touch with our team, we will make sure that you can bring your car into us at a time that suits you and we will also make sure that your car service is done in a very reasonable amount of time as well.
When we have done your service, we will tell you about what we have done and we will also tell you about any issues we might have found as well. If you would like us to repair those issues for you then we can do so with ease and we will always run the price by you before we start so you know you won't have any problems there.
On top of this, we can work with you to make sure that the car service you get is done to the highest possible standard and we leave no stone unturned as well.
This means that you can feel completely confident in our team as well as feeling completely confident on the road as well. So as you can see, we really are the best at what we do and we can't wait to work with you so you can get the very best result and in hardly any time at all.
If you would like to find out more, please do get in touch with us today. We would love to take your call and we can arrange for you to get your car serviced as soon as you are ready to bring it in.
How to Book Online